Professional tonearm SAEC WE-506 is not equipped with a lift, by default, which creates certain difficulties when using it at home.
We have developed an original design of the lift that fits perfectly into the arm configuration.
The lift design includes original SAEC elements, though critical moving parts are completely new.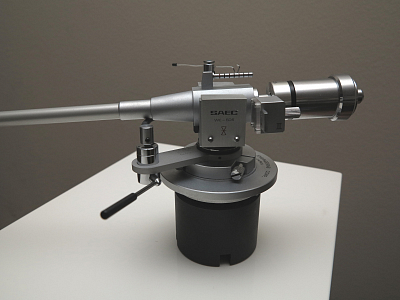 Adjustable lift is installed using three fixing screws on the arm spindle without making any modifications to the arm.
The lift panel is made out of special aluminum alloy to absorb parasitic vibrations and has a characteristic silver color.
The lift set comes with a key and manual.
Please ask if you have questions of interested in this tonearm lift.
Price €280.00