13'' Straight Tonearm Wand Design mod.
Modification based on original ViV Lab design straight tonearm wand achieves substantial reduction of technical drawbacks inherent in conventional "S" or "J" shaped tonearm wands.
Specifications
Effective length: 314mm
Overhang: -11mm
Offset angle: 0 degrees
Tracking error angle: less than 1.5 degrees
Height adjustment range: 44 to 67mm
Tracking force adjustment range: 0 to 4g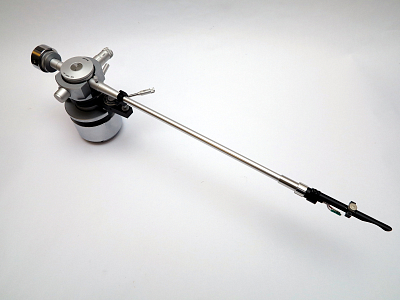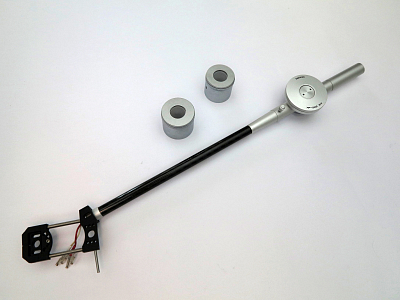 Micro Seiki MAX-282 with ARCHE head in black matt and hybrid new arm wand with CFK / CFK composite.
Specifications
Effective length: 282mm
Overhang: 12mm
Offset angle: 17.5 degrees
Tracking error angle: less than 1.5 degrees
Height adjustment range: 44 to 67mm
Tracking force adjustment range: 0 to 4g