The Double Knife Edge assemble is the distinguishing feature of SAEC tonearms.
Rigidly fixed in one mechanical block is a 4 knife edge blade which has a diameter of less than 0.02mm and is ultra-precise.
This fine precision sets SAEC apart from other producers. The edge is first grounded to 0.05mm by a machine and then to 0.02mm by a skilled human hand.
This newer construction covers up disadvantages of conventional knife edge type tonearms.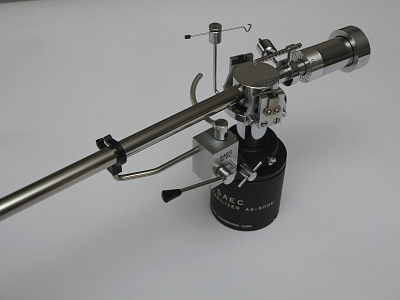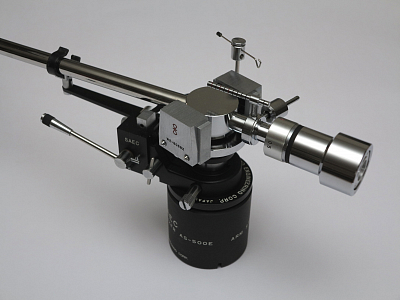 The Double Knife Edge provides the lowest friction level and highest sensitive movement of the tonearm ever achieved.
Since the beginning of the repairing works, fonolab has been modifying them.
New long steel tube, ceramic vertical bearings, new original Double Knife Edge bearing blocks; we can modify any SAEC tonearm to the level of performance you desire.
Contact Us for a consultation on what we can do for you.