QVATTVOR Classic Step-Up Transformer
Featuring fully balanced circuitry, the QVATTVOR Classic also features an unbalanced output for easy connection to any phono stage.
Specifications:
Input impedance: 0-3 / 40 Ohms
Output impedance: 4k Ohms
Frequency response: 10Hz to 100kHz (+-1.0dB)
Channel separation: more than 60dB (20Hz–50kHz)
Ratio: 1:36 / 1:10
Phase characteristics: Within 10° (20Hz–50kHz)
Available in a Silver Aluminum, Black Glossy, Milk White or Raw aluminum finish front panel.
Recommended retail price €3300.00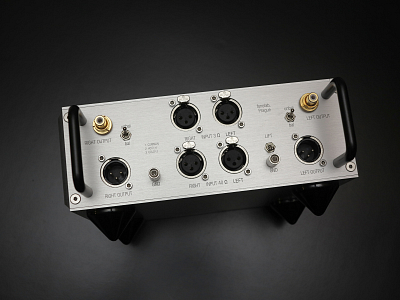 Please feel free to Contact Us if you would like a specialty model to be created for you.